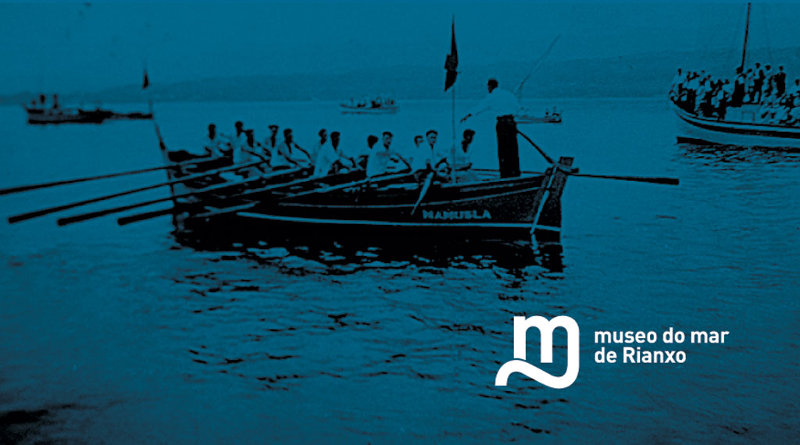 The museum has become the flagship of the Rianxo Project, sea turned into tradition, and the leading centre and dynamic agent of the whole museum network.
It is housed in an ancient building , the so-called "Casa do Coxo" (literally "The lame man's house", because it belonged to a pious and eccentric apothecary who lived here at the beginning of the 20th century), renovated as a museum at one of the most central locations of Rianxo village, and devoted essentially to ethnography and anthropology. It comprises three floors (basement, ground floor and first floor) dedicated to the environment and its relation with the extractive activity, the construction of traditional boats and their role in socio-economic activities.
First floor

The boats
On the first floor there is a scale-model boat showroom devoted to the representation of vessels and the original construction process, their design, the tools employed and the different propulsion systems that were implemented.
Library
Also, the first floor hosts a small specialised library focused on the sea, the traditional maritime culture, the extractive activity and, more generally, any aspect or activity related to those carried out by the museum.
Ground floor

Fishing and the sea
The ground floor hosts a showroom highlighting the importance of the sea as a means of communication. In explains Rianxo's relation with the sea, and shows men either crossing the waters or working in them, paying special attention to traditional coastal fishing.
Basement

Seaside woodworking workshop.
Lastly, the basement recreates a traditional small boat workshop. Along with explanatory panels, there is a carpenter's bench, the pieces and tools used, wood samples, a scale-model fishing boat under construction, and also the sawhorse used to cut the timber boards.
Servizos
The Museum of the Sea offers both independent visits during opening hours and guided or self-guided visits for individual visitors, organised groups and schools (all guided visits must be reserved in advance by telephone or email).
Opening hours, addresses and contact numbers:
From Monday to Friday: from 8.00 am until 3.00 pm
Praza de Castelao , 13
15920 - Rianxo
A Coruña
981 860 808
museodomar@concelloderianxo.gal
omarfeitotradicion.gal/museodomar