Aula Activa del Mar Santiago Gallego Picard

Designed and created by the students in nautical and tourist activities at "Xeiteira" Workshop School, it was inaugurated in 2000. It was conceived to develop non-formal education activities on the marine environment, using ethnographic elements related to seaside woodworking, fishing and shellfish harvesting gear, and the dissemination of knowledge relative to traditional fishing boats in Galicia.
Its main goal is not only to expand the knowledge base of the maritime environment and culture, but also to help people learn to value the environment as an essential requirement for life that deserves our utmost respect. Nature and the sources of wealth are considered as finite resources, and therefore the active classroom encourages sustainable growth.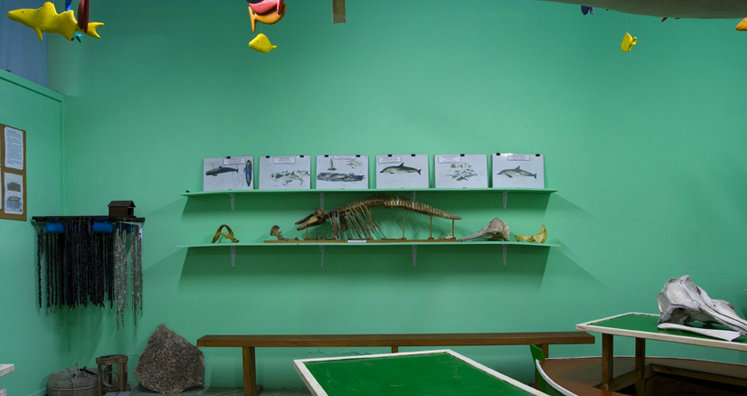 The Sea Active Classroom is located in a ground floor building, with an approximate surface area of 250 m2. The showroom area and work spaces are divided into 11 sections that include: (1) an exhibition of various shellfish harvesting gears and techniques, (2) an exhibition of solid waste that reached our coasts, (3) historic and geographic scale models, (4) a fish trap scale model for hands-on activities, (5) seaside woodworking with an exhibition of tools and elements characteristic to traditional vessels, (6) an exhibition of the three types of most typical coastlines in our estuaries and their peculiarities, (7) traditional and present-day scale-model fishing boats used for artisanal fishing, (8) an exhibition every six hours on the movement of tides, (9) an exhibition of the different fishing techniques, (10) a small fishing boat bridge simulation with diverse navigation devices, and (11) a projection room shaped as a lighthouse.
Services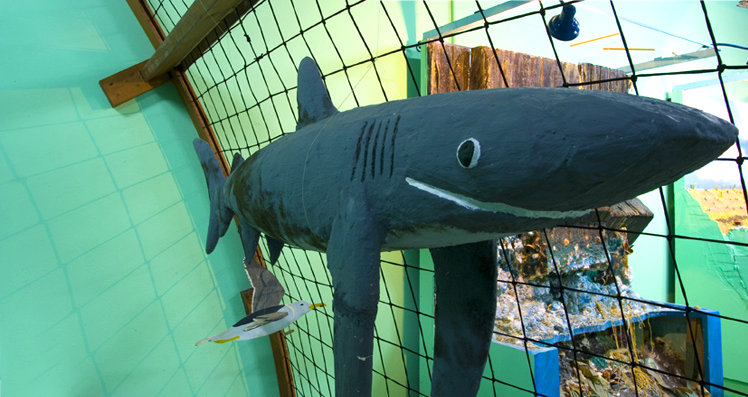 The Sea Active Classroom offers guided visits, for individual visitors, organised groups and schools by prior appointment. Depending on the time of the year, it also develops awareness-raising programmes and campaigns, and also environmental workshops addressed to children and young people, as well as observation field trips.
Opening hours, addresses and contact numbers:
Aula Activa do Mar Santiago Gallego Picard
Rúa dos Mestres, s/n
15920 Rianxo (A Coruña)
881 863 413
aulaactivadomar@concelloderianxo.gal
omarfeitotradicion.gal/aulaactivadomar